There was a tweet that was going around on social media in September, where it mentioned future mothers wanting to spoil their daughters so much, that they wouldn't be impressed with little boys doing the bare minimum. I've seen many renditions of this post on social media and it stuck in my mind.
While I think investing in your daughter's cultural experiences can really impact the quality of your daughter's dating choices, don't count yourself out of the equation either. I believe that there are so many benefits to you seeing the world, or letting your daughter have the same experiences as well.
In Canada, there are many opportunities for travelling abroad and seeing the world – language exchanges, education programs, work/volunteer abroad opportunities and more. (I can maybe write about them in the future.)
I am not as well-travelled as many other people my age (millennials), but I have had some great experiences abroad. I have spent time in France and the United States, mainly. Within Canada, I have travelled outside of the Greater Toronto Area to other cities in Ontario, and visited a few cities in the province of Quebec. Some of these opportunities were for a short period of time, and some were longer. If travelling is something that tickles your fancy, I would try to take advantage of the opportunity any way that I can. The world if your oyster, and each experience is up to you.
You and your daughter will have more life experiences.
What better way to make great memories than to travel abroad? You can try new foods, blaze new paths and make new friends. A lot of people in other communities will take the time to travel abroad in order to "find themselves." One may laugh, but it's an interesting take in life. These stories and memories can last a lifetime. Exploring something bigger than yourself can really help to shape and focus your life path.
You shape your minds as global citizens.
People around the world tend to critique the west, particularly America, for being very self-focused. While a certain level of introspection and focus can be healthy, it has the potential to stop you from understanding key cultural nuances. Why are certain hand gestures and phrases important to specific individuals? How is the best way to approach a business deal in a particular culture? Visiting another country can give you more information than you could ever find on YouTube, Google or Wikipedia. Who knows? That insider knowledge might help to close a business deal, get an edge at work, make a new friend or spark a love connection.
You and your daughter could learn a new language.
If either of you chooses to travel to a new country, you could try to pick up a new language. Languages are never useless, but it is important to be strategic. Is you interested in just gaining a cursory knowledge of the language, or really immersing in the culture?
I decided a long time ago that I was in love with French culture and language. My parents stood behind me and really encouraged my growth and development. They went on to pay for me to go to France for a week in high school, and supported me doing month-long language exchanges in Quebec. I love seeing the delight in Francophone people's faces when they realize I can understand them and communicate with them in their language.
I had a keen interest in other cultures growing up as well, but I was encouraged to focus on French, for a number of reasons. Now that I'm getting to a higher level of proficiency, I keep thinking I could start to branch out, language and culture-wise. Only time will tell.
You both can just have fun.
There are so many ways to enjoy yourself while traveling: beaches, museums, parties, festivals, vineyards, dancing, sports, gardens, and so much more. It all depends on what you like doing and what activities you are best suited to.
You both will refuse to be impressed with the bare minimum.
The more you introduce yourself and your daughter to the best that life can offer, the more you two will reach for the stars. You won't be looking for ice cream dinners or walks in the park. You will look for men who protect, provide, produce and problem-solve. Giving each of you the chance to experience the world will help both of you to invest in the best.
Do not settle.
Your best days are still ahead of you and any children you have will be a part of the next generation. I am so grateful to my mother for seeing my love of French and making that investment in my future. That kind of support will shape the future and any outlooks for years to come. Women specifically are the keepers of the culture, so the lessons you learn and you impart will have an even greater impact. No matter how old you are, I would encourage you to not only consider these reasons in terms of your future children, but for yourself as well.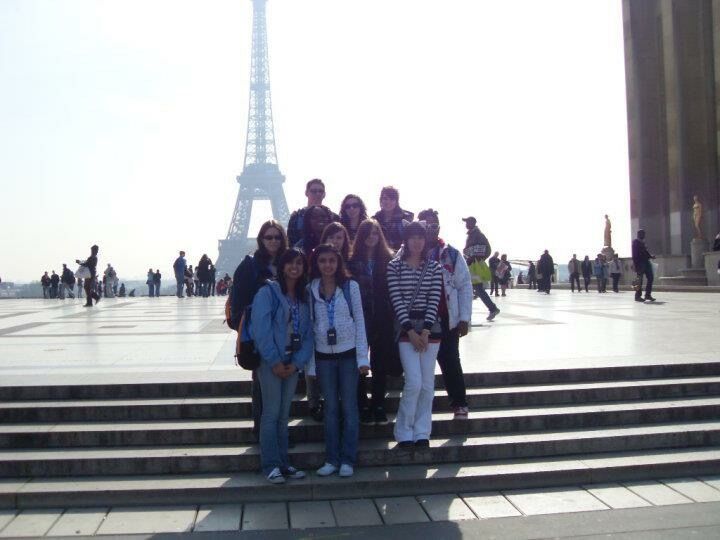 What are your thoughts on you or your daughter's travelling, either in your country or abroad? Please leave a comment below. I would love to hear your thoughts.