I thought I would take a moment from interviewing other couples on beyondblackwhite.com and share some of my journey here on the blog. I hope you enjoy hearing a little bit of my story.
I just realized that I am celebrating a ten-year anniversary.  About ten years ago, I found this blog. Back then, I was a high-school student interested in learning more about love and relationships. I was the awkward black girl. I knew a lot about books, school and life in Canada, but relationships on a whole were not my forte. Little did I know that my interest in love and relationships would take me on a Pink Pill journey. 
I've always been open to dating interracially. My favourite movie as a child was Rodgers & Hammerstein's Cinderella, featuring Brandy. Over the years, I have seen Romeo Must Die, Belle, Ninja Assassin, Palm Trees in the Snow, and countless other movies and television programs. While Canada tends to have more interracial couples than the United States, it was still not very popular to see black women dating interracially. (Nowadays, I see these couples more often.)
I think I first became aware of black women's dating plights in middle school, when I hung out with a girl I knew a long time ago. We were best friends in kindergarten, but I moved away. When we reconnected in the sixth grade, we tried to pick up where we left off. We soon parted ways. While I loved her company, I didn't like how she and her friends continued to complain about dating. (I knew I wasn't allowed to date until 18, so that was so far out of my scope.) I remember distinctly that they would complain bitterly how black men would choose white women. "Who were they supposed to be in a relationship with?" When I left the group for greener pastures, I remember saying to myself, "If black men aren't interested in dating women like me, I'll just date someone else."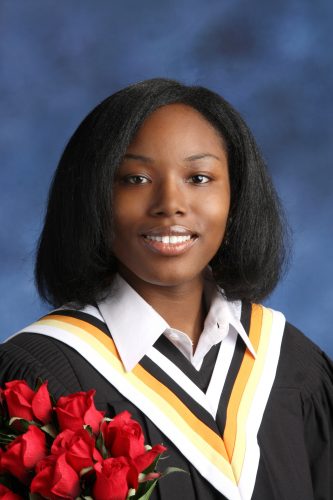 I went on to high school. Based on what I saw, I was not interested in dating what was available. I soon discovered a new platform that would later become one of the most searched platforms on the face of the globe: YouTube. While there was a plethora of information, not all of it was good for me. I quickly learned to strategically listen to videos and jump ship if the commentary on black women showed an inkling of toxicity. It was like walking through a landmine. 
I remember a lot of my black female classmates (especially the dark-skinned ones) getting into really sad situations: jumping from relationship to relationship, being disrespected, getting pregnant and having to drop out of school, or being ignored all together. I was in the latter category, but I had my antennas up. I observed everything around me. 
Two classmates stood out at the time. We were really close friends back then. We speak every so often. (I really ought to give her a shout.) I remember a lot of our classmates would snicker about her behind her back, all because it was common knowledge that she was interested in dating Asian men. It was inconceivable to people our age that a dark-skinned beautiful girl from Ghana would be interested in dating non-black men, much less Asian. She just let it roll of her back at the time, and lived her best life. I never told her this, but I loved how carefree she was. I loved her kind and gentle spirit. She was a great friend to me.
I also remember two other black girls who dated interracially in high school. One girl dated a blasian guy in high school, but I heard that they broke up. The second one is happily married to her high school sweetheart, a white man with Scottish roots. This girl was a Pink Pill inspiration to me. Her family was Congolese, I believe. She excelled in school, dressed her best, and always put her best foot forward. Outside of school, she did modelling on the side. I still follow them from time to time, and I wish them the best in their marriage.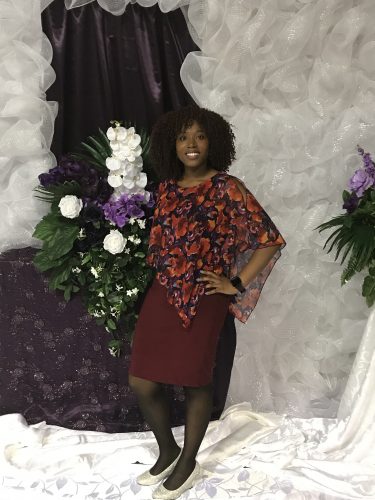 Finally, when I was closer to 18, I started searching for information on dating outside of my race. I would read articles on interracial dating here and there. I joined countless Facebook groups on interracial dating, until I did a Google Search that brought me here.
I remember consuming every article and watching every video I could. It was like I had found something I had never had before. I distinctly remember reading the blog one day and saying, "I would love to write for this blog. I don't know what on earth I would write about, but I want to be a part of this." If you had told me that this dream would come true today, I wouldn't have believed it. 
I have gained so much value from beyondblackwhite.com and the Pink Pill program. I have learned how to carry myself in a more graceful way, how to be soft, how to dress myself in a way that suits my body and my fashion sense. I'm learning how to garden, how to think in a more strategic way and how to prepare myself for relationships. With the little changes I have made, I can see so many differences with how I am treated, and how I navigate my space throughout the world. 
Am I dating? Not yet. I still have things that I want to personally work on before I take that step. I am so fortunate to have God, my family and my Pink Pill sisters supporting my journey. I still have a long way to go before I really thrive as a Pink Pill muse, but I am so excited for the rest of the journey. 
Today, I have the chance to write for beyondblackwhite.com, to interview some amazing people and to gain first-hand insight on how people swirl, date, relate and mate. I look forward to sharing more with you.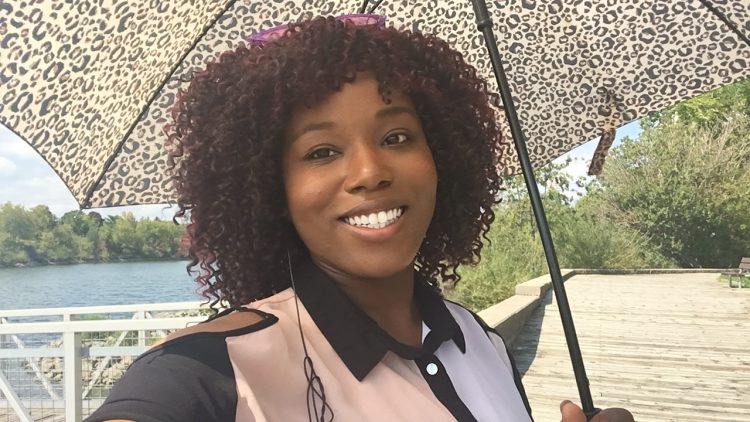 I thought I would share a little more about me and my connection to beyondblackwhite.com. Hopefully, you enjoyed hearing a little more about me. I am always looking to connect with amazing people, to hear more about you and your story. If you are a black woman interested in dating interracially or a non-black man interested in dating black woman, I would love to hear from you. If you are currently dating interracially, or are engaged or married, we would love to hear your story. 
To see the articles I have written on the Beyond Black and White website, please click here.
Are you a black woman in an interracial relationship? I'm interested in interviewing you! I write for Christelyn Karazin's blog, https://beyondblackwhite.com, where I get to interview black women and their significant others in positive interracial relationships. Thank you so much for reading my story. If you are interested in an article feature, please leave a comment below or connect with me or Christelyn. To contact directly, please email me at tacicia.bryan@outlook.com.